Post by spottedlaurel on Feb 9, 2008 6:37:15 GMT
This week's was inspired by Lukas and his Leone saloon. Thought I'd go for this early UK brochure, especially interesting I thought because it's not the usual export type showing models we might not get here - they're all real cars in the UK, mostly with registrations, showing that we did get the barmy full range including two coupes!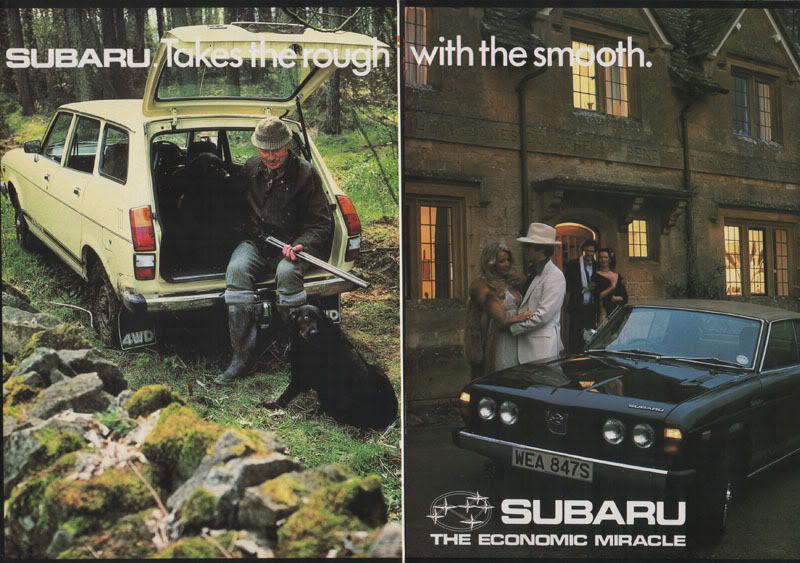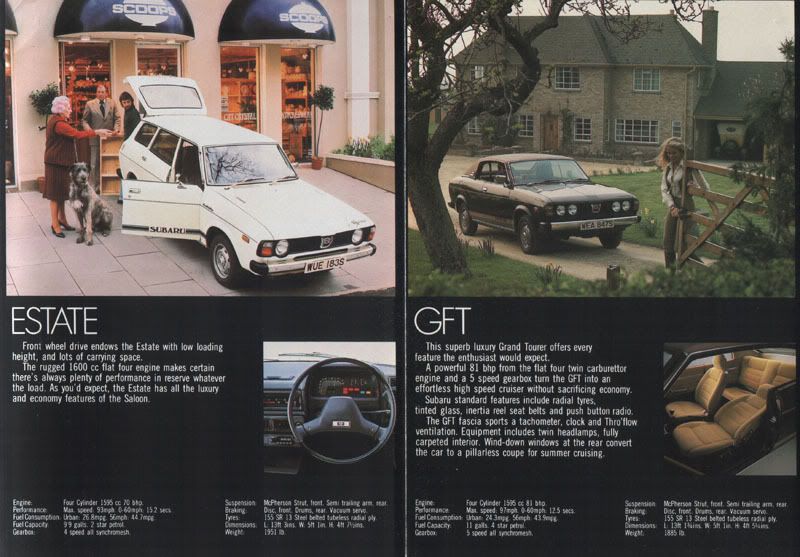 Make of that range what you will! The Coupe seems decent value to me, compared to the 2dr saloon, but look how much auto adds to the saloon. I do remember what must've been a Custom saloon in Ipswich circa 190/91, as it had the twin lights and it was metallic blue (not availble on the normal 4dr apparently).
Love the idealized rural living shots. Not sure what dad's saying to the kids...
Added this as the pickup wasn't shown in that brochure. Were kind of sold as Brat here, it would seem.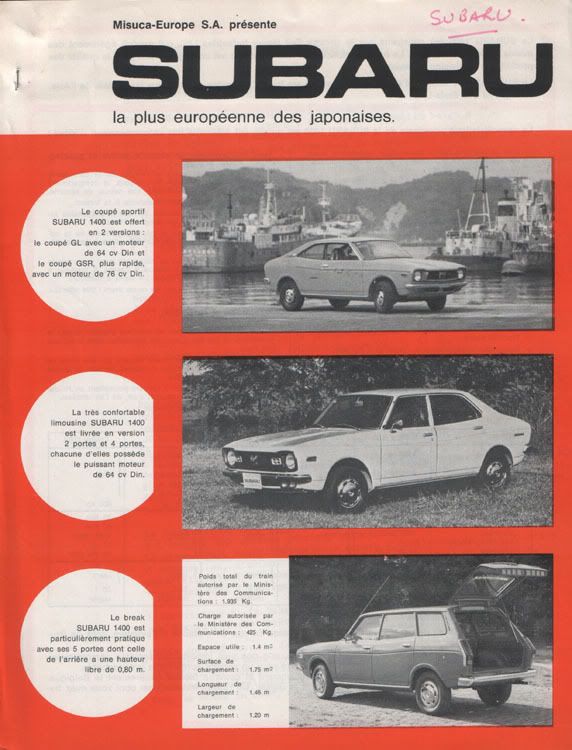 Another bonus one, this from a 1975 Belgian brochure that came with some kind of press release. Why someone wrote Subaru on it I'm not sure about...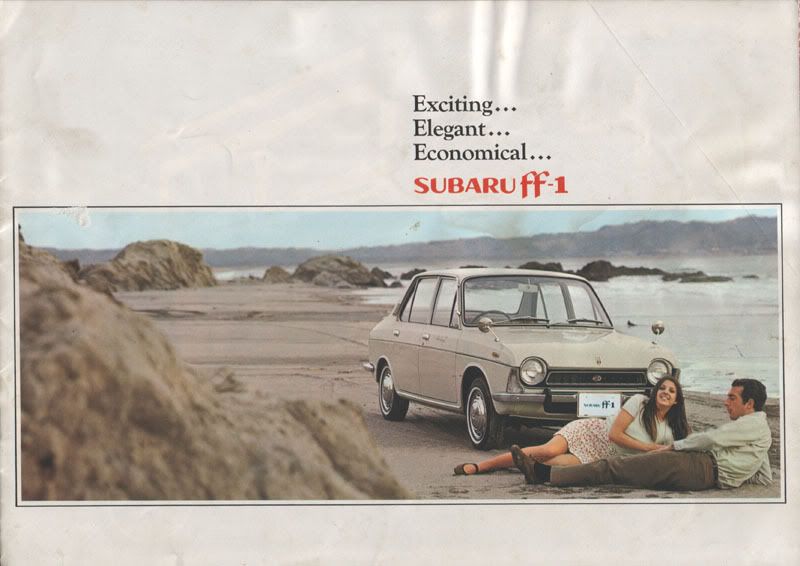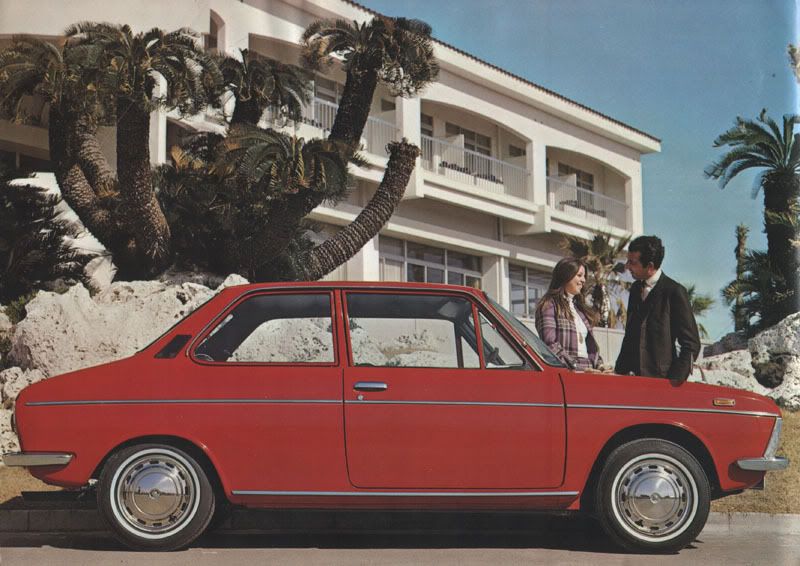 While I was delving in the Subaru section, thought this would be good to compare with the Leone, this is the FF-1 model (A15) which preceded it. Ran from 1966-72 apparently, so slight overlap with the Leone which was introduced in Japan in 1971.