Post by mrbol on May 27, 2008 9:32:23 GMT
This post is compiled from other posts on Retro-rides so it might not read 100% but you should get the drift OK. GR8 4 DRIFTIN.
Bought this ages ago off ebay for £46. It had to wait a while for some garage time but its patience is being rewarded now.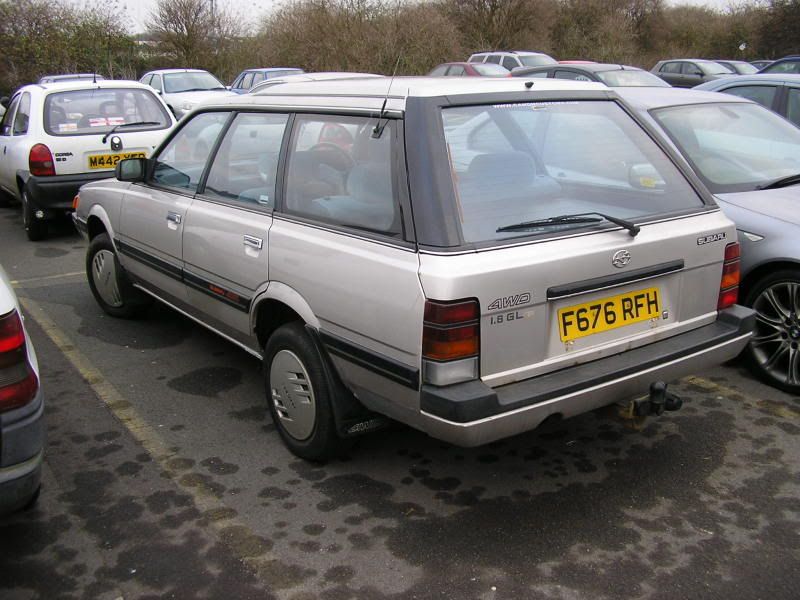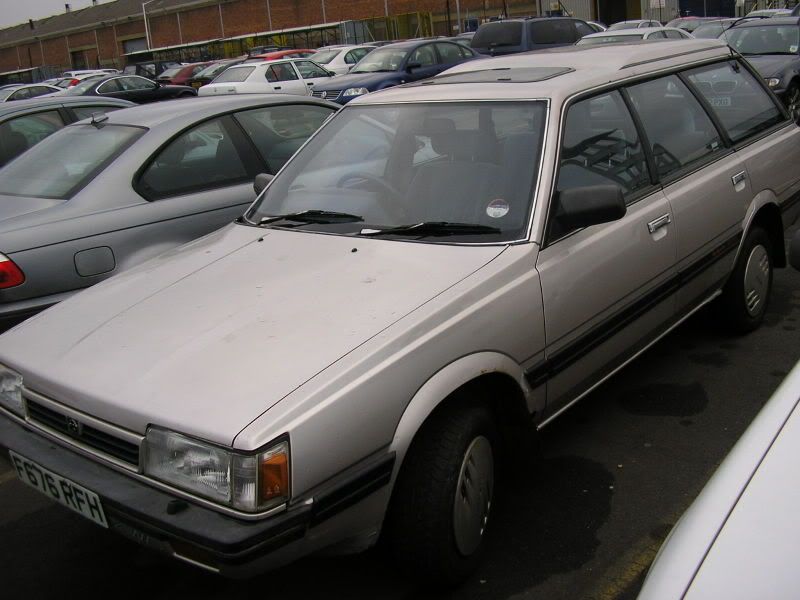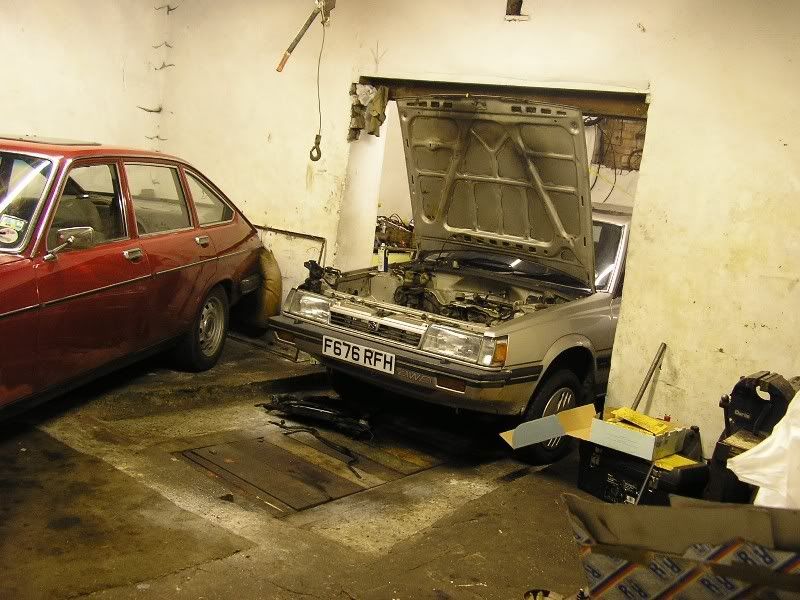 Number 1 problem to solve was the slippy clutch. I had previously scored a new clutch off eBay for £20. So I pulled the engine out: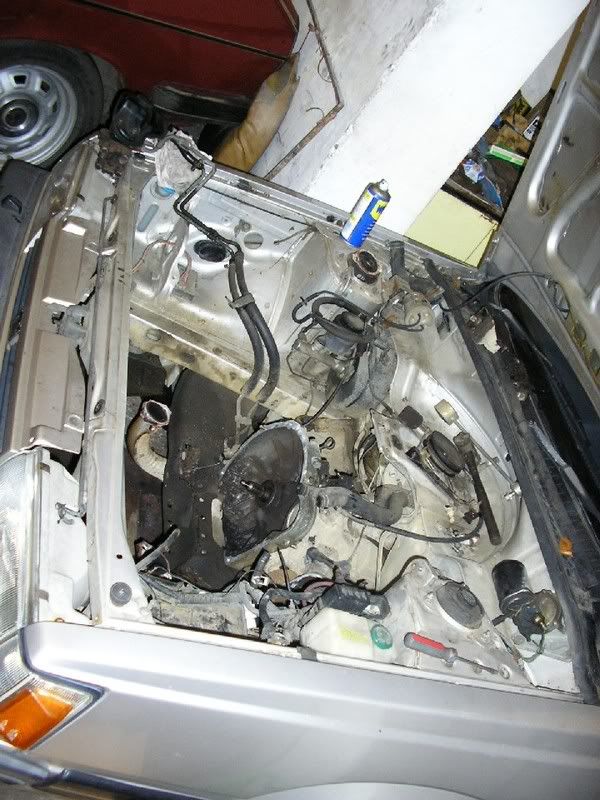 And boshed on some new shiny bits.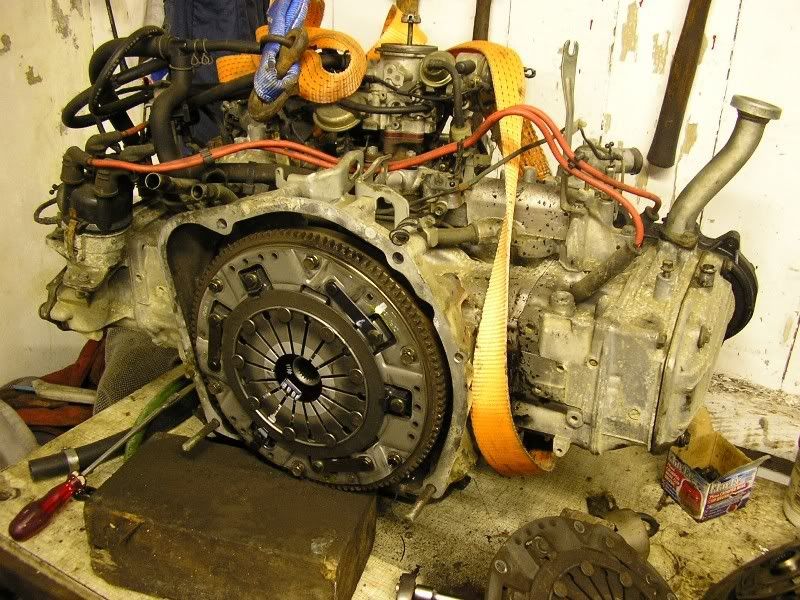 Next up, rattly tappets. These things have hydraulic tappets and one of them had an intermittent tap, presumably from being bunged up with old oily gloop. Luckily eBay had also provided a spare engine for £16: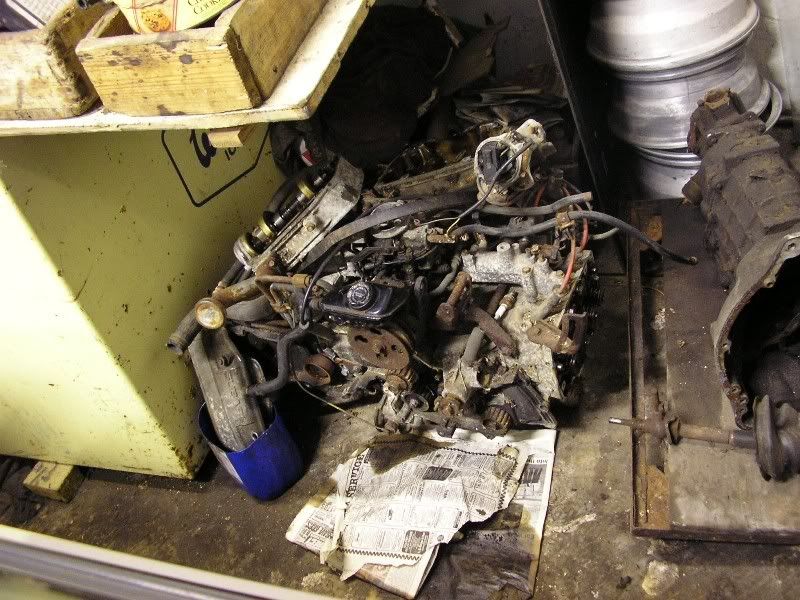 I took the cam carriers off and nicked the tappets out of it. I left these to soak in cellulose thinners for a few days which seemed to clean them up externally quite well, then I rinsed them through with an aerosol of cleaning solvent.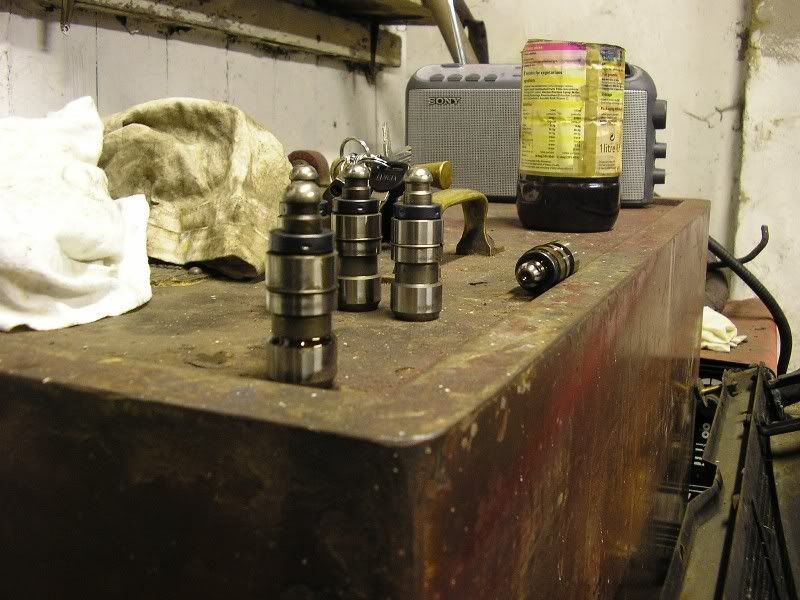 Next I started to strip my engine so I could fit em. Reasonably complicated cambelt set-up on these being a flat four: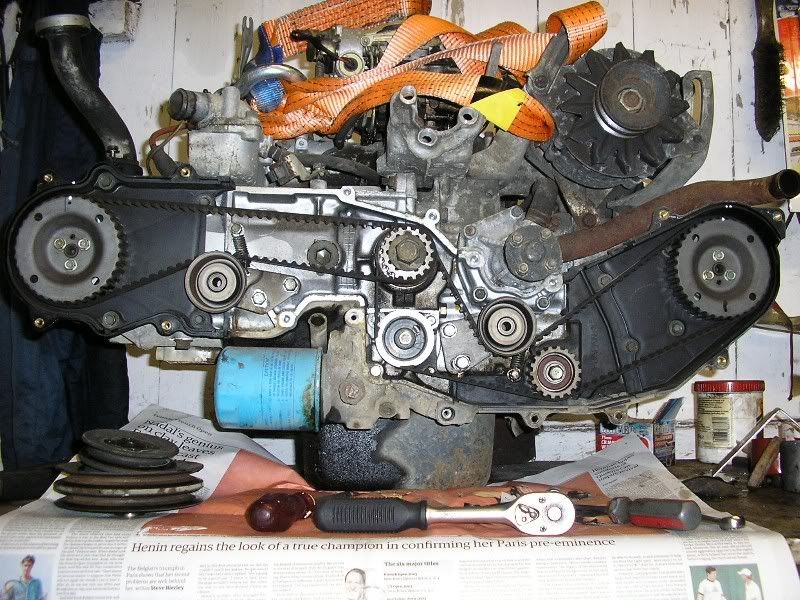 I got it all back together without too much grief (and new eBay cambelts) and to my delight it now sounds absolutely perfect. RESULT.
I keep starting it up for amusement as it sounds so much better now, very satisfying, a proper flat-four burble.
Now to have a look at the bodywork. First up was the wings are they are well ropey, even more ropey after I kicked some holes in them: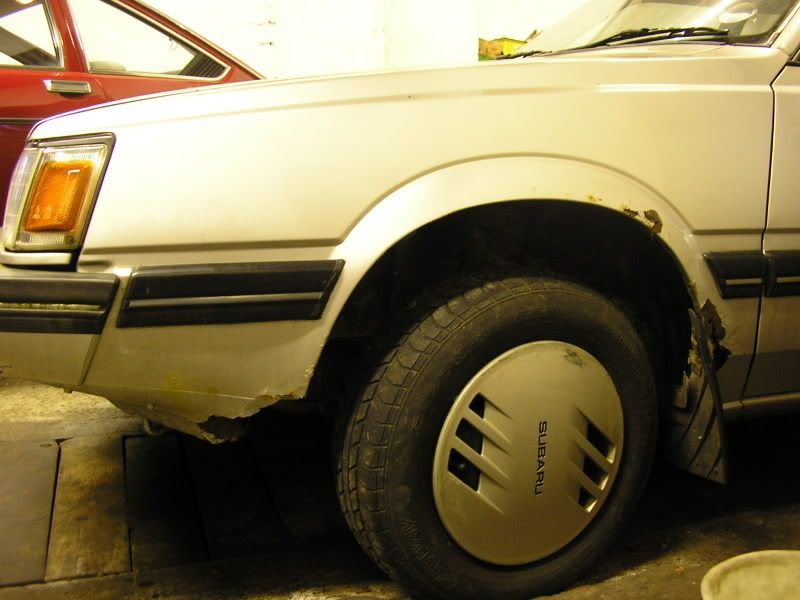 No worries though as I have a brand new pair, w00t!!! Not often that happens with these old japanese sheds.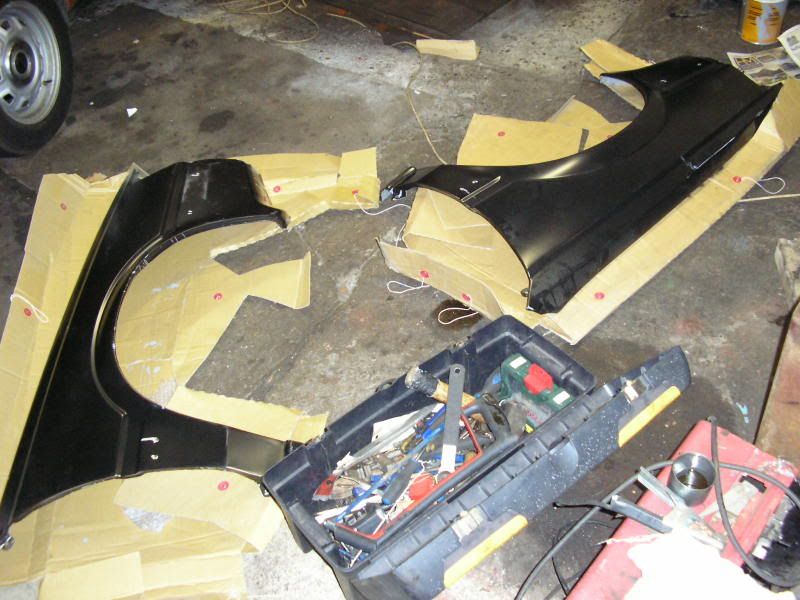 Cost £100 for a pair though, slighlty painful to pay that on a £46 car but I think its worth it. So, I rubbed them down inside and boshed on a couple of coats of zinc primer:
Thie zinc primer itself was a good find... £20 for 2.5 litres, not crummy stuff either, got it from a specialist paint shop, goes on lovely.
So, after a bit of faffing about I stripped the front end off, all came apart pretty easily really, much nicer to work on than those old Alfas.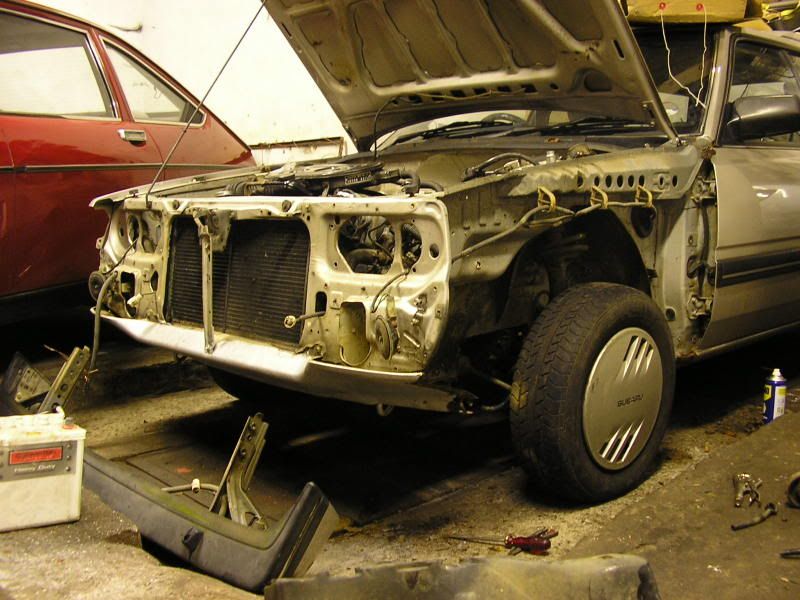 HEY OLD WINGS, UR PWN3D
the ends of the front valance are a bit frilly, I will have to get the mig on them a bit, no big deal though.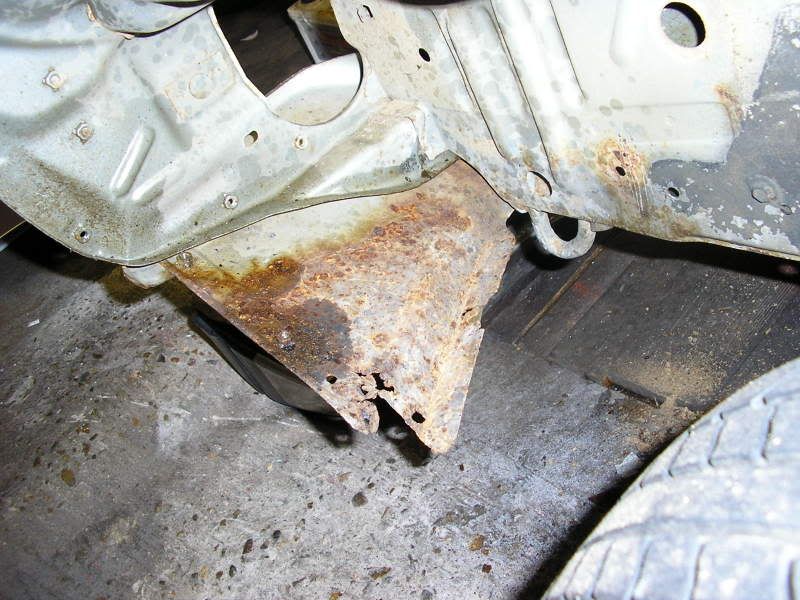 Found a quality repair effected using central heating pipe lagging! Nice work.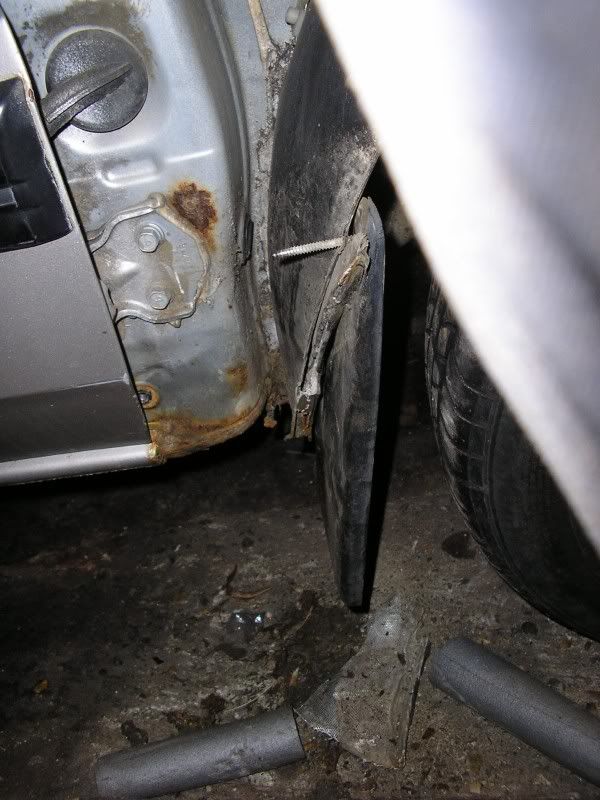 NEW WINGS now installed after some surgery on the crusty front valance.. Fit is surprisingly OK for shonky Hadrian stuff.
Very satisfying fastening on new stuff.
Rear lower corner succumbed to me wanging a pair of pliers through it, so needed some red hot lovin' from my big blue sparkly tool: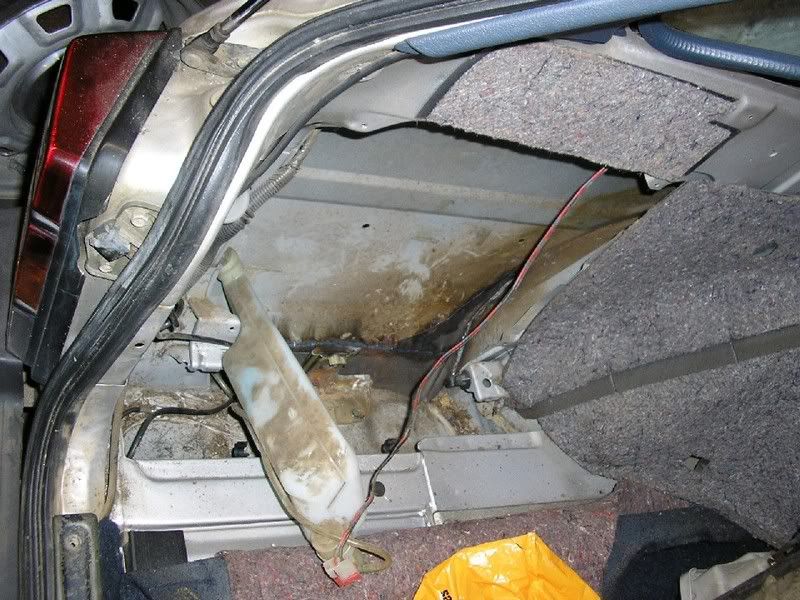 Forgot to set the interior trim on fire.
Inner wheelarch, bump stop and seat belt anchorage was ROTTEN infuriatingly:
Took all week to sort that but I am pleased with the results. Still a few postage stamps to glue on on the inner arch.
Outer arch and rear of sill had been patched once before, I did it again as I almoat always get snobby about other folks' repairs: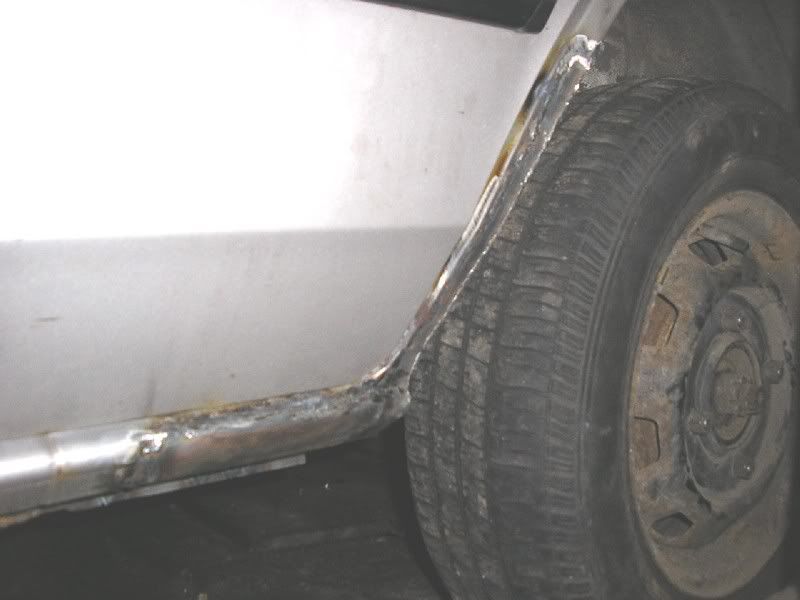 Now I am on holiday for a fortnight so I have had to shove the 'Broo in the back of the garage so my dad can get in and out, here is an aerial shot: